9 Warning Signs You Are Dating the Wrong Guy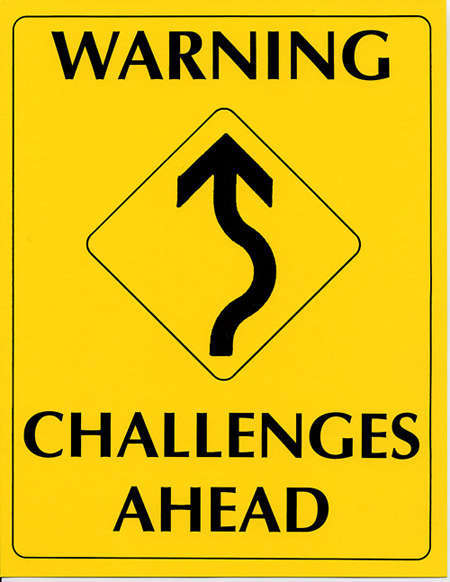 Every woman has some dating doubts, but if you're experiencing any of the following issues, perhaps you are dating the wrong guy. To find lasting love that is fulfilling and complete with true happiness, you should be aware that not everyone you date is the right guy for you.
 Here are a few dating warning signs you are dating the wrong guy:
1. He thinks the world revolves around him
If your guy is more interested in how you fit in his world and he doesn't take into consideration your individual needs, you're certainly dating the wrong guy. You feel that your partner only thinks about himself and he always does whatever he wants, even when you don't like his actions and he knows about it. Two things to pint out – sometimes you need to teach someone how to meet your needs and how to be a we, an us. If they are not able to give you what you need and be an us, you will become hurt and disappointed by that type of relationship – no matter how great he looks on the outside.
2. You desperately try to impress him
Do you feel like you are wearing a mask when you are with him?  The trust is the trusth and being who you are around him should start right from the very beginning. Yes, it's true that we show our very best in the beginning but if you always feels that isn't enough – imagine how you will feel when you relax more in the relationship. If you feel less than enough for him, it's time to realize that you needs someone who appreciates who you are. There is no one quite like you. Look for the relationship that appreciates the woman you are. Don't be afraid to be yourself. If he doesn't love you as you are, I promise there is someone that will and the rewards for that kind of relationship are well worth the wait.
3. He is too clingy
While most men complain about women being needy and clingy, there are guys who are more clingy than girls. If your boyfriend is one of them, you may be dating the wrong guy. It's not healthy and wise to expect you to be his singular source of joy and happiness. You and your guy should have some alone time in order to keep the spark in your relationship. However keep in mind that you don't want to be someone's everything. Neediness is just not attractive and wears on a person over time. You also don't want to feel controlled in the relationship. There is a healthy balance that needs to be created between two people. look for ways to keep it in balance and in prspective.
4. Your family and friends have never met him
Did you introduce your boyfriend to your family or friends? No? Why? Because he doesn't want or because you are embarrassed by him so much that you don't want your social circles to know him? If he doesn't want to meet your family, it's a red flag to watch out for in your relationship. Are you sure he loves you? Be sure to meet them and notice how he speaks about them, speaks about his ex's, and how he interacts with family and friends. Is it with kindness, patience, acceptance – just look at all of it and see for yourself how things really are – then make a decision about whether or not this is right for you.
5. He doesn't listen to you
If you feel like your partner never listens to you, you might be dating the wrong man. You feel sad and you share your emotions and feelings with him, and he starts doesn't hear you and never notices the disappointment and sadness on your face.  A woman's deepest desire is to be listened to and understood. It creates closenesss and connection. Try praising the times he is engaged and show him how to listen when he needs you to listen. If he still isn't able to really take in what you are saying, you have to realize that you deserve more and will be hurt if this continues. Time to think about what you need and know when can't give it to you. Don't settle for less than you deserve.
6. You can't imagine your future with him
Can you see a future with your boyfriend? If the thought of a lifelong commitment makes you cringe, you need to look at what the root cause is –  why are you dating him in the first place? He might be a good guy who wants to have a serious relationship but just isn't right for you. He maybe hasn't wanted to grow up yet. He might fear commitment. He maybe just wants a different lifestyle than you. Don't fall in love with a guys future potential. Take a look at what he is telling you he wants in life. It is the truth. See if that is okay with you. If not, then find a guy that you can imagine a future with.
7. You are not happy when you are with him
If spending time with him exhausts you and you feel as if you want to avoid spending time with him all together – this is a warning sign you are dating the wrong guy. You should feel alive and happy with your boyfriend, not down, avoiding, making other plans, etc.Don't let things get too routine and predictable. Try new things. Enjoy each other's company. Dating should be fun. If not, pinpoint the problem area and make a decision about your course of action. It's easy to let 2 , 3 4 , 5 years float by only to discover that something is just not okay when you are together. Figure it out now so that you can have the adventurous, fun relationship where you can't wait to be together.
8. He doesn't have any interests and hobbies
Is your relationship his only interest? If your boyfriend has no interests or hobbies outside of your relationship, perhaps you are dating the wrong guy. If he's not passionate about anything and he doesn't have any life goals, you shouldn't hope that your life with him will be amazing. Sometimes people get lost. That is okay. But they can't stay that way or retreat from participating in life. See if you can be a positive influencer in his life. Everyone needs a helping hand from time to time. If nothing takes hold, he may have some fear around failure that he has to work out for himself. Bottom line is to decide how long you can hang on without a change in him. Look at what your life will be like going forward and if that is not going to be a constant source of frustration for you.
9. You must avoid tough conversations
It's important for couples to discuss cares and concerns and what's next for them as a couple. If each difficult conversation, for instance, about religion, politics, or how many children you want, makes him withdrawl and there is a pattern of avoiding it all together or more than that he gets upset by your bringing up and topic or discussion you may be dating the wrong man. One thing most men need is  the opportunity to know that something is coing a head of time. It is the way they are wired. So, try telling him you would like to talk to him about something important and that it is not about something he has done or not done – and tell him it will only take about 10 or 15 minutes and then ask when would be a good time for him. He may want to talk right then – stick to the timeframe you mentioned and then put your topic out there. Speak your truth. If he wants to think about it, then make sure you give him some time but tell him how important it is to hear his take on things within a day or two at the longest and then make sure that works for him If none of this works and he keeps avoiding all topis and discussions after you keep trying this method you need to ask yourself if this is what you truly want in a relationship.  It's better to discuss these issues before tying the knot. It most important to know if you have someone that can have that kind of relationship.
I know it's hard to be alone so you might stay in a relationship knowing that something isn't quite right. But you both don't want to face a painful and unfulfilling relationship either. Review the 9 Warning Signs You Are Dating the Wrong Guy and see if this is true for your guy. If so, take a stand for the relationship you most want and deserve. I'm behind you all the way.